Monday 25th January
| | | | | | | | |
| --- | --- | --- | --- | --- | --- | --- | --- |
| 9:00 | 9:15 | 9:35 | 11:00 | 1:00 | 1:30 | 2:30 | 3:00 |
| Spelling | Phonics | English | Maths | Reading | Geography | PE | Story |
Break 10:45
Dinner 12:00
Don't forget the zoom meetings will be held at 10:15am, 11:30am and 2:00pm. Links are below each lesson.
Please remember, you should still be reading 3x a week! I would like you to send me a photograph of your reading record on a Friday or Monday (for the previous week) to evidence this so I can award the star and Pride points.
Group 1 (-ly)
blindly, wisely, correctly, properly, kindly, silently, friendly, quietly, suspiciously, sufficiently, strangely, separately, patiently, immediately, entirely, definitely, conscientiously, anxiously, sweetly, suddenly.
Group 2 (ow/ou)
proud, shout, mount, pounce, allowed, frown, cloud, blow, snow, glow, below.
Group 3 (oi/oy and ai/ay)
spoil, avoid, point, enjoy, destroy, plain, away, train, pray, play.
We have now looked at all Phase 5 sounds. See if you can complete the Phonics picture by filling in the words.
I would like you to colour in the phoneme within the word that you write.
Over the next few days, we are going to be working on a project as a whole school.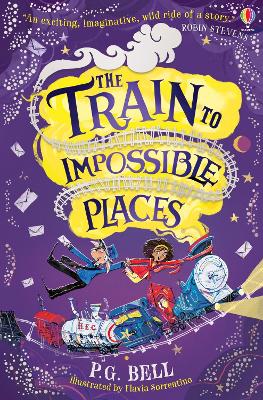 This story has a train which goes all over the place! The train crashes into Suzie's house so she decided to jump on board.
The train is a postal train. On the train is a post master (a troll) and it's the post master's job to make sure all the letters get to all the impossible places.
Wouldn't it be great if we could go to an impossible place? if we could travel forward in time?
What would it be like?
Would things be much different?
2020 has been a very strange year!!
I wonder, if people years ago could have travelled to 2020, could they have changed things?
TASK: What I would like you to do today is to create a collage!
I want you to think of all the things which have happened to you and your family over this last year, not just lockdown, home learning and COVID-19. Have you celebrated anything – was it different?
You can include drawings, pictures, newspaper clippings showing people wearing face masks, rules, home learning photos or anything else that is personal to you!
We will be using this piece of work to help us in tomorrow's lesson.
BE BOLD, BE CREATIVE, HAVE FUN 🙂
English zoom meeting for more support
Meeting ID: 881 4971 3993
Password: 93ubP1
https://us02web.zoom.us/j/88149713993?pwd=Z0RzTVlJK0hNT2JJRFNidmhrYXNhdz09
Maths – Shape, Space and Measure
Maths Meeting
8 + 10=
14 + 10 =
25 + 10 =
33 + 20=
40 + 20 =
51 + 100 =
62 + 100=
43 + 22 =
59 + 31 =
Maths Lesson
Let's see what you remember about shape:
2D shapes are flat
3D shapes are bulky, like they have been filled with air
2D SHAPES
TASK 1: Can you identify, colour and make a table showing the 2D shapes used in any one of the pictures? You choose which one.
SQUARE RECTANGLE CIRCLE TRIANGLE HEXAGON SEPTAGON
Example:
Picture
Shape
Colour
How many
House
House
Square
Rectangle
Red
Green
_________
_________
TASK 2: Can you tell me the properties of 2D shapes (sides, vertices)
REMEMBER TO SPELL THE SHAPE NAMES CORRECTLY!
Challenge: Can you draw your own shape picture and label/colour it?
Maths zoom link meeting for you to pop into if you are struggling with today's learning in maths.
Meeting ID: 815 9173 0737
Password: 5GcZ7j
https://us02web.zoom.us/j/81591730737?pwd=S2dGUVVxM1A2RVp4WDFzVXo0OUI1Zz09
INFERENCE from a picture.
Imagine you get up in the morning and see this: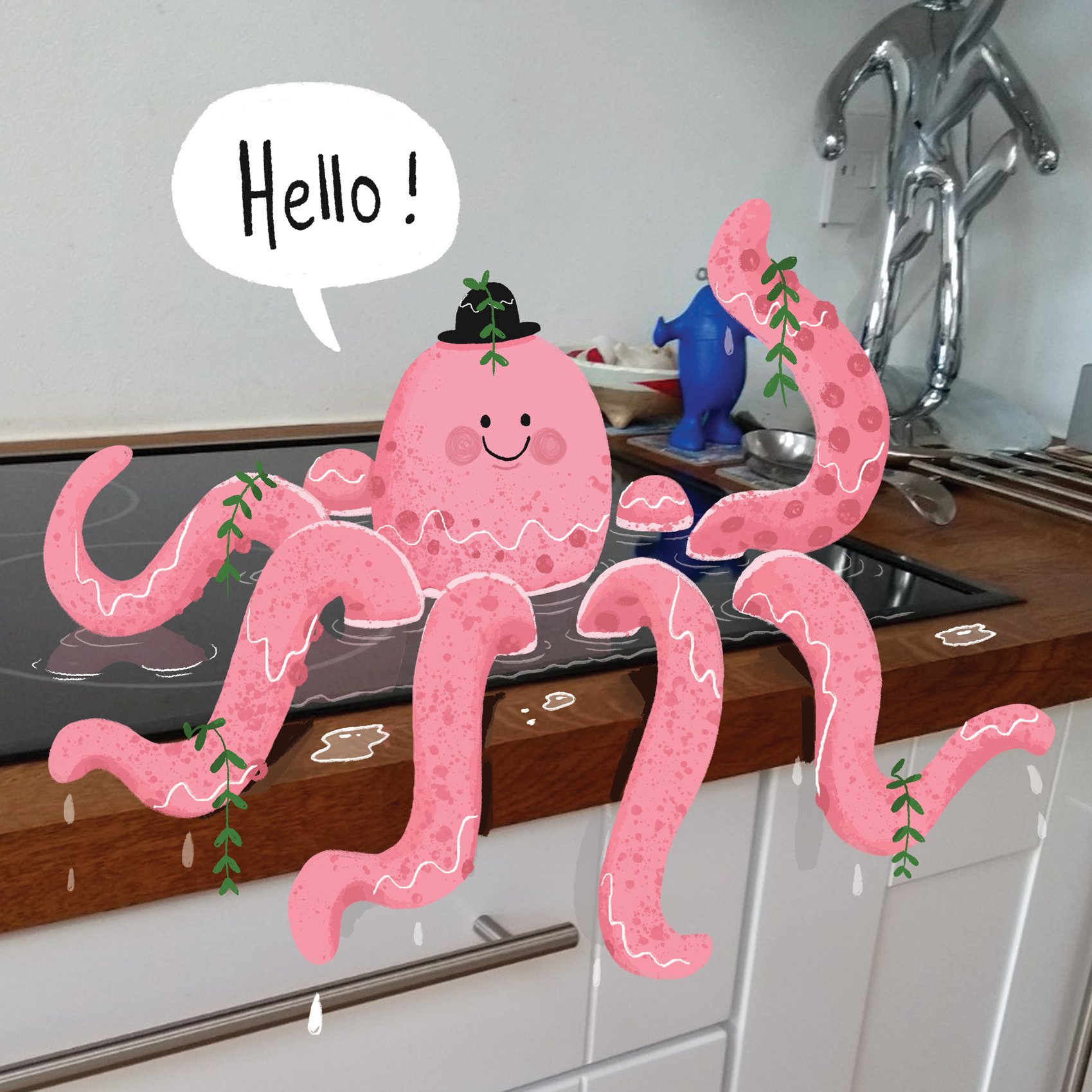 Task: Answer the following questions:
How did the octopus get there?
2. Why is it wearing a hat?
3. How are you going to tell your mum?
4. Do you understand what it's saying?
5. Where did the plants come from?
6. What happens next?…write a few sentences to tell me what would happen if it was your story.
Watch the following video for today's lesson input.
Task 1: Make a poster all about Earthquakes… what should do? Make sure you add these key points somewhere on your poster.
Task 2: Can you number the following 1 – 12 following the Mercalli Scale?
Afternoon zoom meeting for you to come along to if you are struggling with any part of the lesson this afternoon.
Meeting ID: 856 8839 6853
Password: taB6Ev
https://us02web.zoom.us/j/85688396853?pwd=cTVJU2VZOGRTUm02SnVncENEeW5zdz09
PE is going to be tricky to for you to do at home, so please just make sure you are taking time out from working to be active. As well as it being good for your body, exercise is also good for your mind. I have attached a video from last week but Joe Wick posts a video every day if you feel like you want to take part every day.
Don't forget Mr Farrier is doing his morning motivate every morning. You can get the link from the school website page before you click on our class learning link.
Following yesterday's reading activity, today I have the story of
'The Lion and the Mouse'
for you to listen to and read along.
I hope you enjoy today's story.
Feedback for learning today
Hits: 19